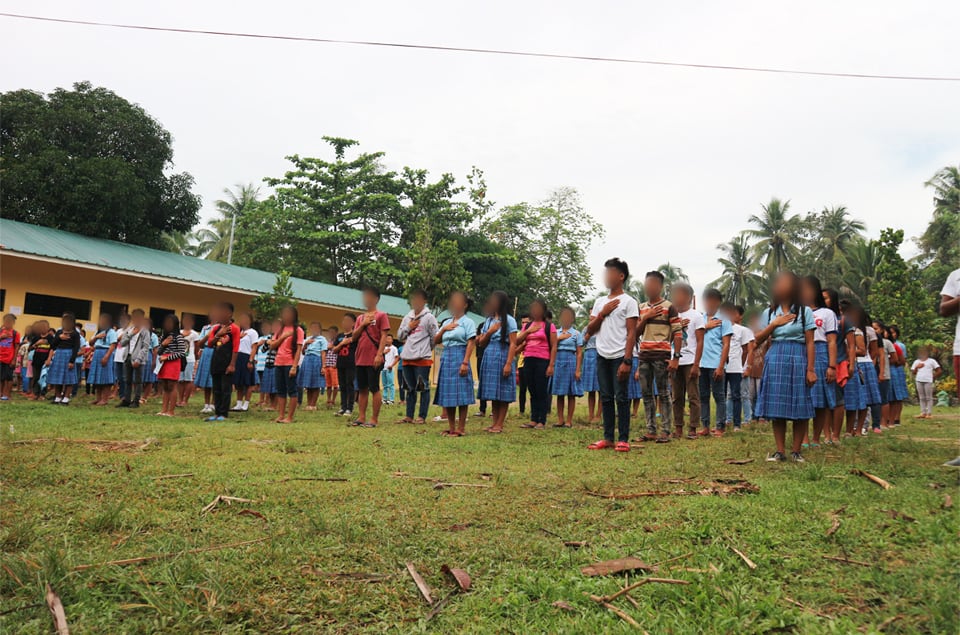 A volunteer teacher's lessons in education, self-determination and writing about Indigenous Peoples in the Philippines
She has been a teacher of many exclusive private schools in the country's capital Metro Manila. She also taught briefly at a primary school in Poland and has been known as a published writer of children's literature and poems. What made her fly hundreds of miles and teach in a far-flung indigenous Lumad school?
IPMSDL: Tell us something about your teaching experiences.
China De Vera (CV): I'm China De Vera, 31 years old. I have a degree in Creative Writing in Filipino from the University of the Philippines – Diliman. I have been teaching since 2010 at private schools in Alabang, San Juan City and Quezon City. I have also taught at a primary school when
I went to Poland as a volunteer teacher in 2017 before serving my year as a volunteer teacher in Community Technical College of Southeastern Mindanao, Inc. (CTCSM) in 2019.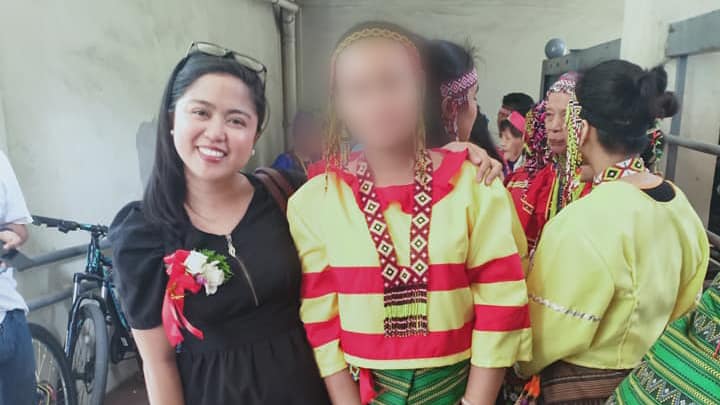 IPMSDL: Can you share something about CTCSM and how you have come to learn about it?
CV: The CTCSM was established in 2013 by a group of academicians and children's rights advocates who are grounded on the ideals of genuine and people-oriented service.Community Technical College of Southeastern Mindanao (CTCSM) is committed to providing a free quality transformative education to Lumad (indigenous), Moro (Muslim) and marginalized rural communities from over 10 tribes of various regions throughout Mindanao, southern Philippines. The school provide an innovative and comprehensive education from preschool to college. CTCSM  is a non-stock, non-profit educational institution.
It was founded on the principles of seeking greater and lasting change in Philippine society by producing leaders of tomorrow — innovative and dynamic youths who can contribute to the development of their communities and the country.
CTCSM scholars are chosen from the recommendation of their communities, church groups, elders and tribal leaders. Most of our students are from low-income to middle class families. Although it is a private school, it is free and relies on grants and donations. The CTCSM also seeks to serve Indigenous People's children and thus, it endeavours to exhaust all its efforts to provide a complete and integrated education for them.
CTCSM stands out. Its glaring difference from all the other schools I have taught is its approach and view in developing students that can support themselves and their community – to give back to their community, especially in food production.
What struck me were CTCSM's three pillars: academic learning, agriculture, and health.
Sustainable agriculture is integrated in all courses and all grade levels, and it plays an important part of our students' life. Agro ecology is taught even to the youngest learner. The students grow their food and enjoy managing the diverse crops cultivated in the campus.
On the other hand, health education is taught to every student in the context of their Indigenous communities. Clinics and hospitals are rare in their far-flung and isolated villages. In CTCSM, students are trained to give first aid. They are familiarized with common diseases and are taught how to use herbal medicines. These trainings are done by CTCSM's partner medical and health institutions.
For the academic component, we follow the prescribed curriculum by the Department of Education.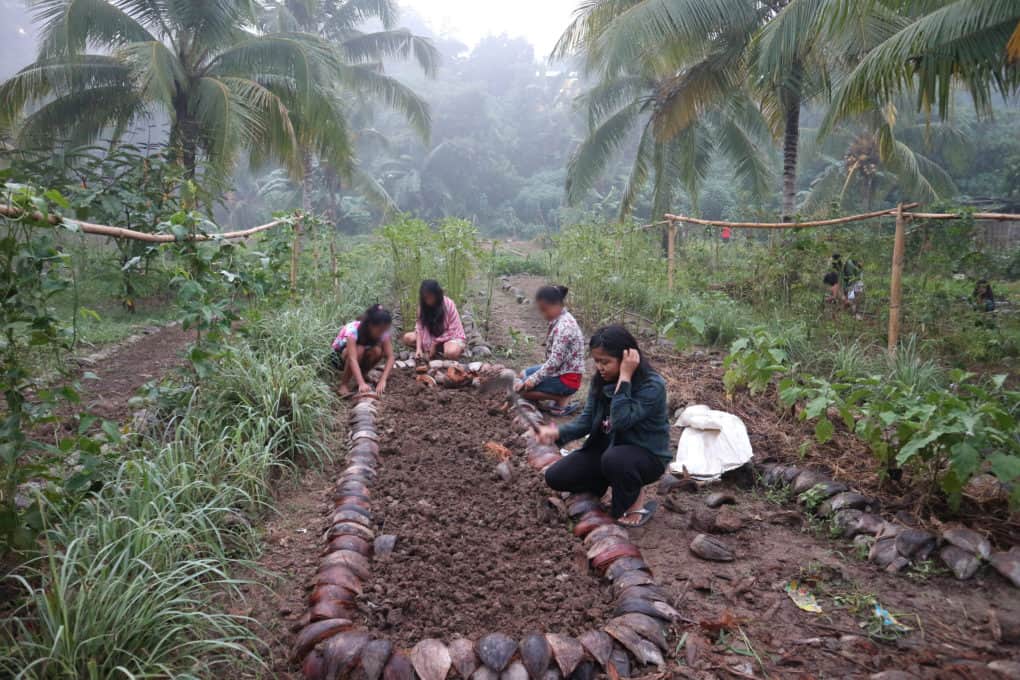 IPMSDL: Can you describe to us your usual day in CTSCM?
CV: Some of us wake up by 5 a.m. so we can have time in the garden plots while others help in preparing the breakfast. After these, everyone prepares to go to school. At seven in the morning, all students gather in the open field for the flag ceremony.
We will then begin our day's class. At the start of the year, I handled communication in Filipino, creative writing, and subjects related to literature and research. Later on, I became the Grade 12 batch adviser.
It was a challenging task. Coming from a background of teaching at private and exclusive schools with well-off kids, I was not used to guiding students who came from
peasant families. The set of problems were different! At the same time, they are older than my previous students who were usually 12-13 years old. Some of my students at CTCSM are 18 years old or are already in their early 20s since a lot of them had to stop studying to work.
After our lunch break, the students will go back to class that will end at four in the afternoon. After classes, the kids will head back to their dormitories but some will play in the open field, while some go back to their garden plots to water their plants. By then, most students are outside of their classrooms either playing, socializing or preparing for their dorm task.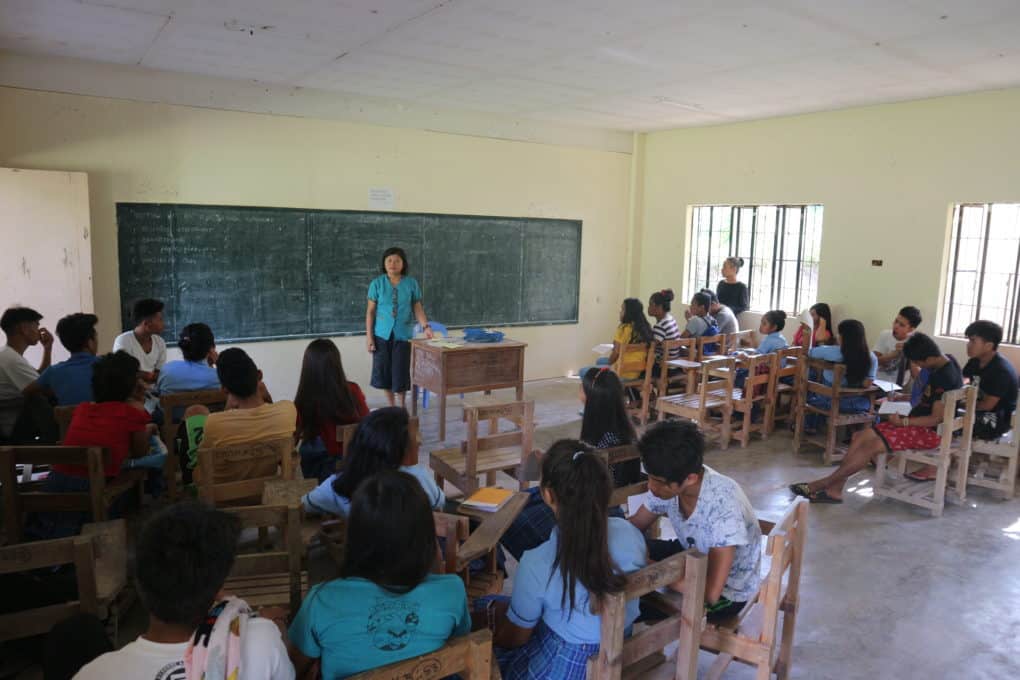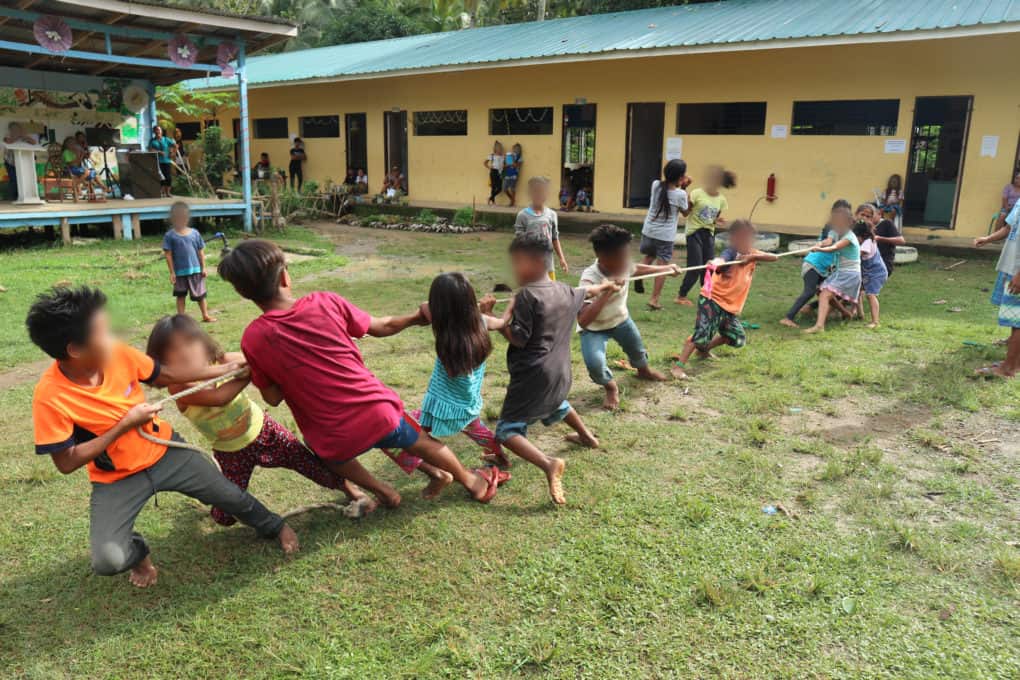 IPMSDL: Describe your first week in CTCSM. What surprised you?
CV: I was expecting a 180-degree turn. It will be a different lifestyle given the political atmosphere and on-going martial law, which was still in effect when I was there.
I have talked to some of my friends and I told myself not to be surprised by the trivial stuff. But I was wrong. Our rice was not the regular rice, its corn rice. Healthier and cheaper! But it wasn't the rice that surprised me; it was seeing students helping in cooking and taking care of each other.
Their stories – such as how some kids experienced militarization and poverty in their communities – I knew that someday I would hear it from them.
There were these four Monobo sisters studying in CTCSM and I was very fond of how they looked out for each other. They were also active in school and helpful to their classmates.
I thought I would be the one teaching the kids but it was
me who learned more. I thought I was already sacrificing but after seeing these kids who chose to pursue school away from home, I felt my efforts are small and insignificant.
One of my students needs to travel three hours just to attend the nearest public school from their village, which would have rough roads separated by rivers and mountains. She had to trade-off school to help in farm work during harvest seasons. Even though public schools are free, students still shell out money for projects and requirements. In CTCSM, everything is provided for them, even simple toiletries. Unfortunately, with rampant terrorist-tagging in schools, aid and support have also been affected.
Another thing that surprised me was that there were so many tribes there! Stories from my co-teachers say that when the school was new, the kids from different tribes won't go along very well. But eventually, their similarity in experiences overpowers their cultural differences.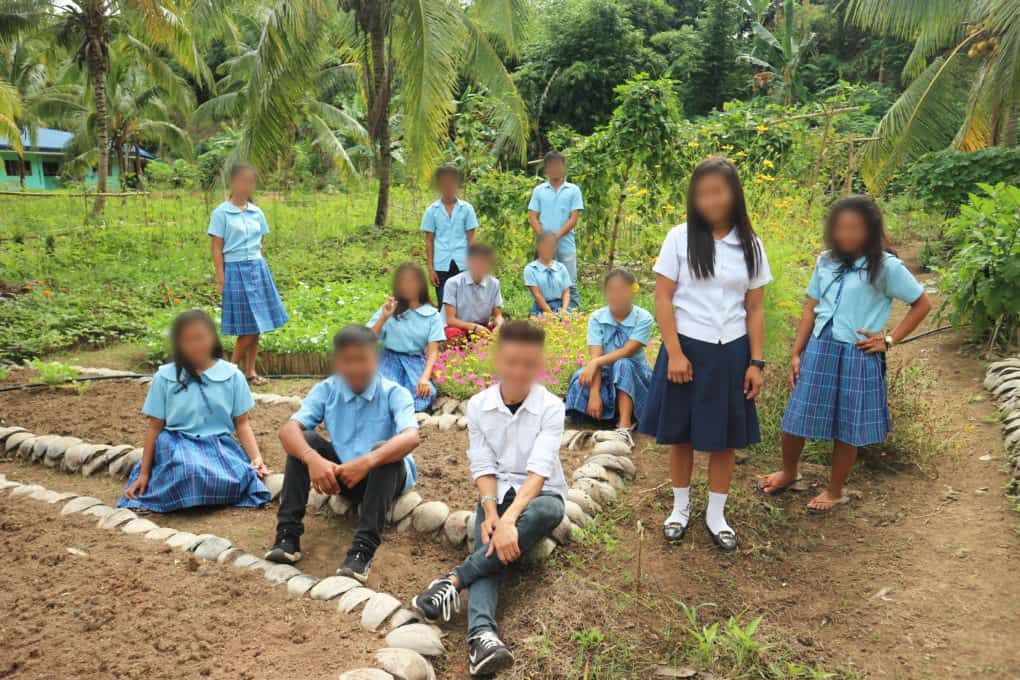 IPMSDL: Tell us something about advising the CTCSM Book Lovers Club. 
CV: BLC wants to promote the love for reading.
When I first arrived in CTCSM, I was oriented about the declining reading comprehension of children. I was not surprised because the Philippines is considered to be among countries with low reading comprehension. So, I helped in forming some sort of a reading club.
Soon after inviting the students to visit the library more, BLC activities became regular. We had regular peer reading tutorials with free coffee and milk. BLC also had storytelling events with elementary students, exhibits during the foundation day of the school, trivia contest every month, and awarding the "Reader of the Month."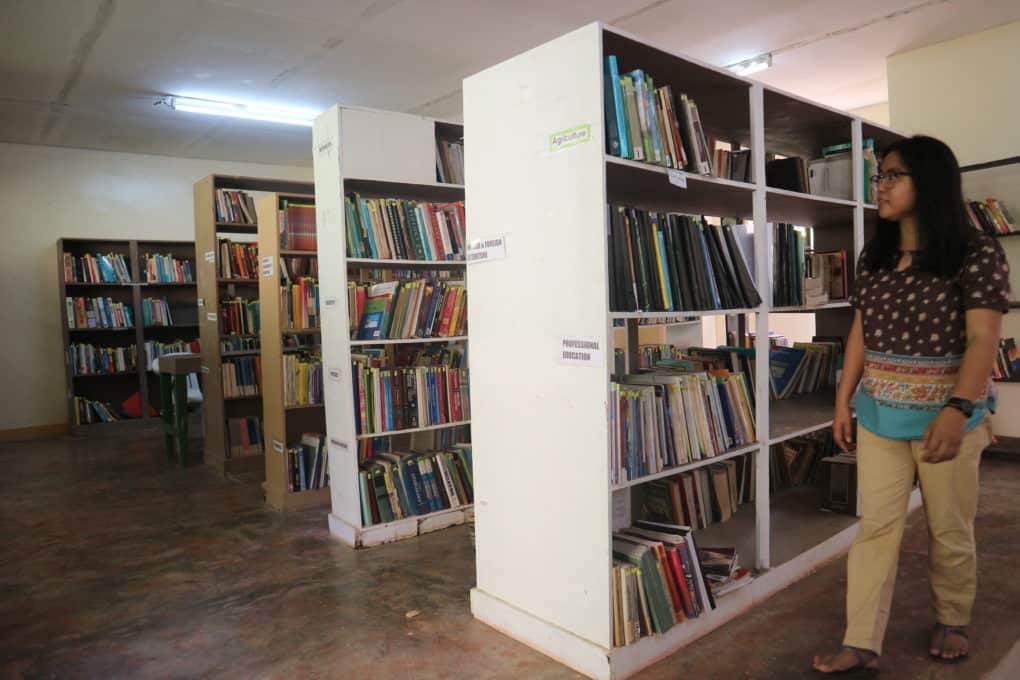 IPMSDL: Share with us your role in helping the library.
CV: We have a librarian but I volunteered to help out. With two functioning libraries in the campus, extra hands were necessary. I did storytelling with students, and oriented students on how to use the library. At some point, I did reading tutorials, too.
For most of our students, it was their first exposure to a library. We had to be patient and teach them how to handle a book and maintain the cleanliness of the library. Our BLC helped a lot in this project.
One rainy day, we had a small flood inside the library. I was
furious and frustrated because I felt that our efforts in cleaning and arranging the library were put to waste! But when I saw the worried students trying hard to remove the flood, rescuing the books, cleaning the tables and shelves, my anger went away. I realized that this kind of mishap can happen especially if we are located in a far flung community.
The engagement of kids doubled since. A lot became active in researching in the library, even students from elementary. Some kids opted to stay in the library to do their assignments especially when their exams were near.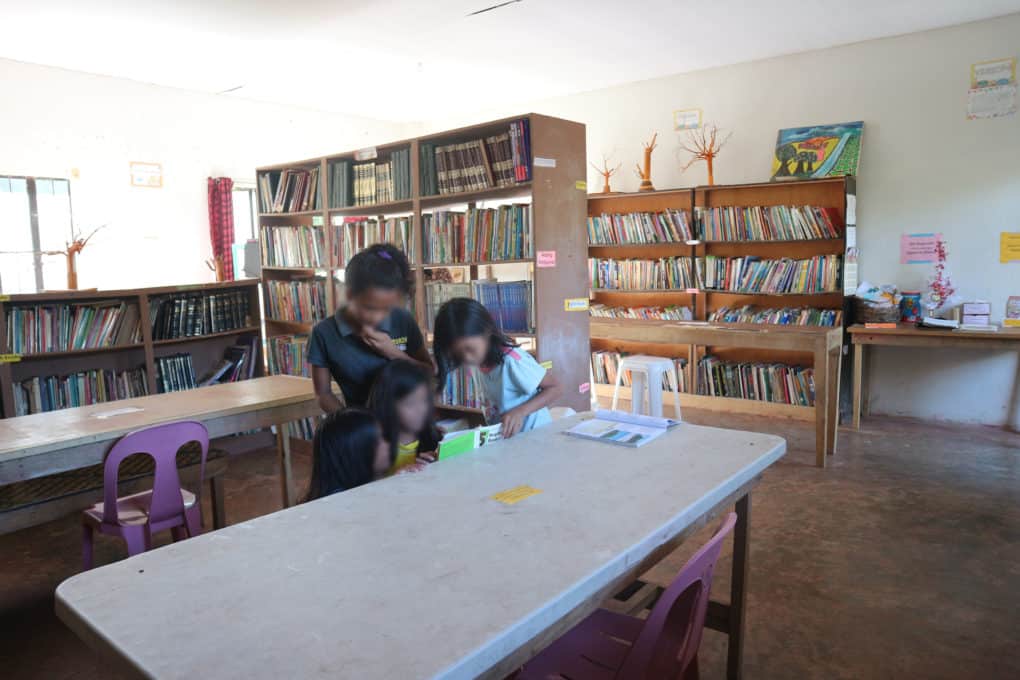 IPMSDL: What pushed you to teach in CTCSM?
CV: In 2019, I already taught in the 'bakwit' (evacuation) Lumad school in Quezon City in Metro Manila.
Immersing myself in the life and culture of Lumad students motivated me to teach in CTCSM. My research and study, I believe, can only be robust, relevant and
meaningful if I immersed in the community.
In addition, I considered this experience as a way to give back to the Indigenous Peoples community, which has become a central topic in my research and study.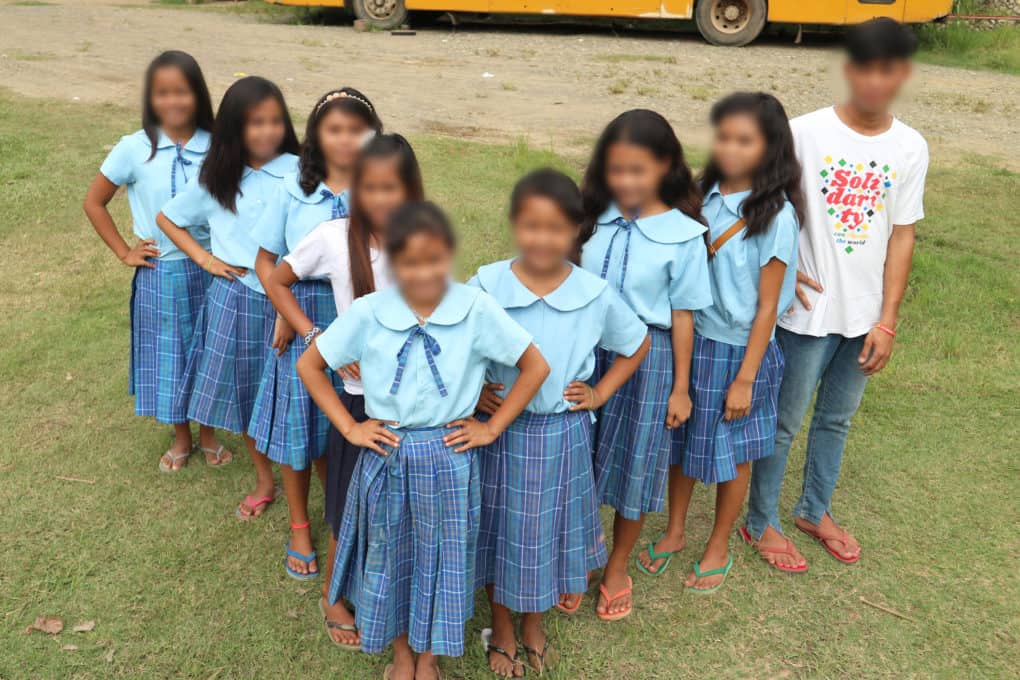 IPMSDL: How does your craft as a writer intersect with your experience as a teacher?
CV: As a writer, I ask myself how much I was willing to immerse in the marginalized sectors that I want to write about.
These people are our people. Writers need to be grounded. That's necessary because artists and writers tend to romanticize their experiences and other people's experiences.
From time to time, I need to check myself if I'm romanticizing this experience and how I should feel
about the situation. I need a deep awareness that this is not tokenistic and that I will not take advantage of people's stories to propel my career.  Deepen awareness to deepen solidarity.
Encouraging my students to write what they experienced and let their voices be heard, that's one small step. It's a way for other people from the city to understand how the Lumad are oppressed and neglected. And it's a small process for healing.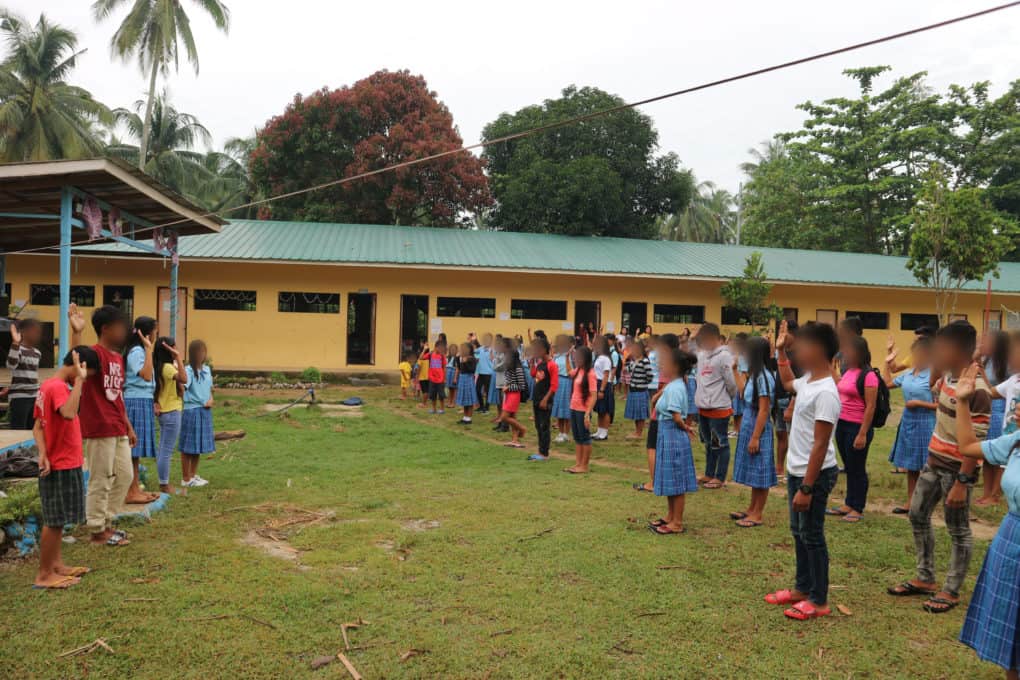 IPMSDL: Where's the place of writers in the whole picture of Indigenous struggles and indigenous education?
CV: Bakwit schools in Metro Manila and other urban centers are excellent opportunities for writers and artists to connect to the Lumad. We need more artists to speak for them and more importantly, help them to speak for themselves. Help them to articulate their voices through
different forms of art and communication skills. Their articulation and critical faculties as Indigenous Peoples are already there, but there have been years of cultural dispossession and evolutions in the modes of communication, so our task is to bridge that gap.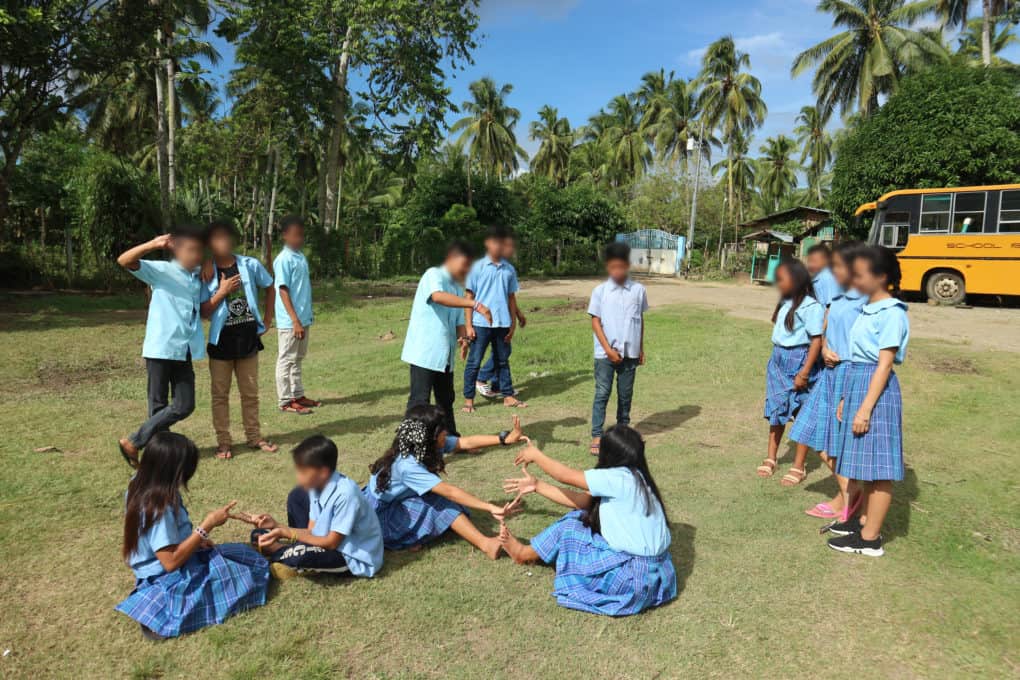 IPMSDL: Do you think the Lumad school can help in achieving this goal?
CV: A school is an enabling factor to develop a sustainable life.  It's an important venue to learn about agriculture, pesticides, farming, and health. It's vital, if not the most basic, space where people develop their capacity.
The Lumad children can speak and articulate well in their own languages, but the Lumad schools can only do so much to help them adopt in current struggles.
Collectively, they can live on their own. However, their
struggles and interception of external powers, such as the entry of corporations into their communities became deterrent to their self-determination. They are divided, bought and bribed, destroying their collective ways of life.
The next generation of Lumad who can discuss and engage in discourse on how to protect, reclaim and develop their lands is what we need today.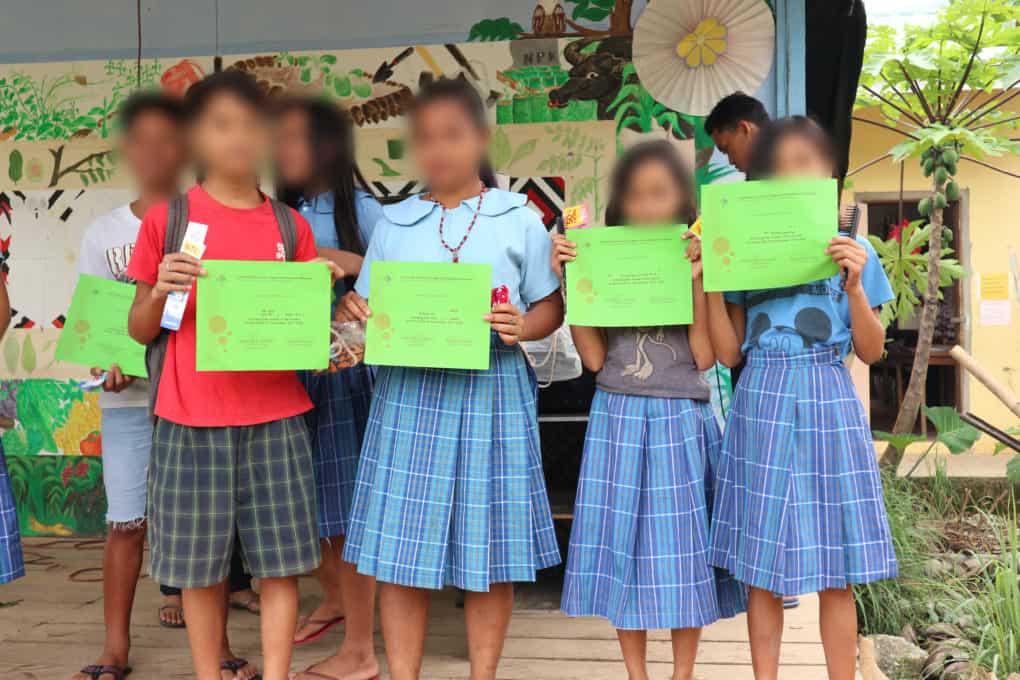 IPMSDL: Were you aware of the attacks on Lumad schools, its teachers, and students before and during your stay there?
CV: Months before I went there, President Duterte threatened to bomb Lumad schools. When I learned about the news on the Lumad Schools attacks, I kept asking myself why the government was threatened by Lumad
schools. Schools enable kids to take care of and protect their lands. Why were they so afraid of Lumad kids who are educated with the capacity to stand for their lands?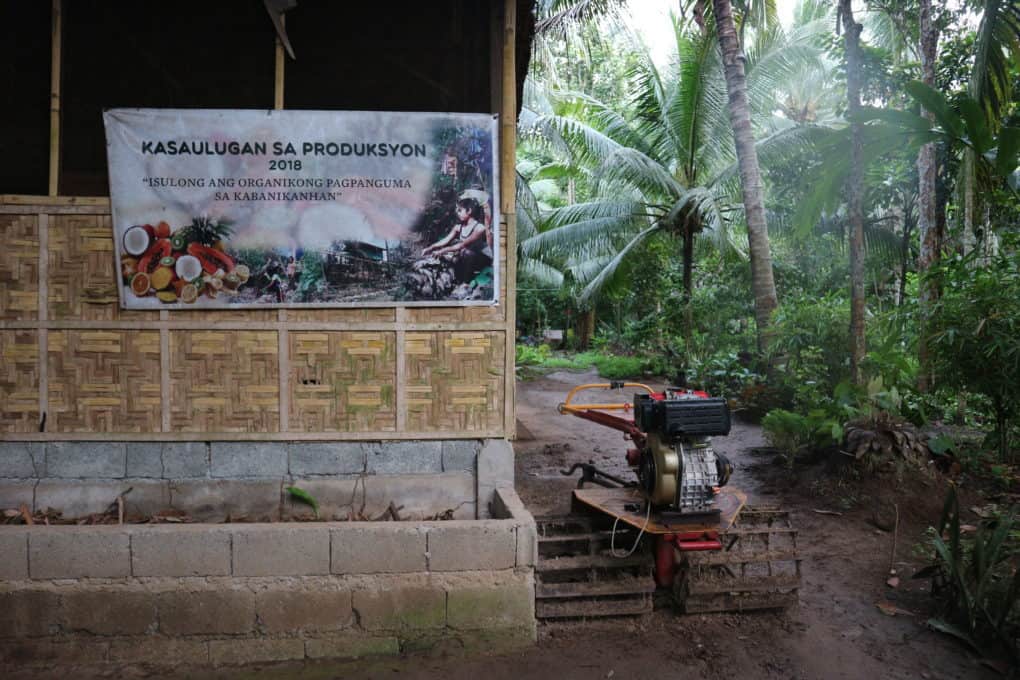 IPMSDL: How do you want non-indigenous peoples to appreciate the Lumad school?
CV: "Indigenous Peoples as the protectors of the earth" has been a buzz concept in many publications and speeches, but we need to push everyone to do their part in recognizing that.
Now that CTCSM is closed as per government order this May because of lack of facilities and upgrading which are still underway, almost 5,500 of our students are at loss on how to continue this school year. With the COVID-19 pandemic crisis, it's heartbreaking to fathom the future of our students. The school board is still appealing to the authorities and supporters of Lumad schools to consider recognizing the welfare of the vulnerable and
marginalized Indigenous sector, especially their right to education. I strongly believe, Indigenous Peoples have to be recognized for their initiatives and we have to share it with the rest of the world. It has been done in Lumad schools and in Lumad communities in our country. It's possible anywhere else.
From the beginning, the Lumad children were exposed to how sustainable agriculture works. It is part of their existence and they will carry the torch of developing their lands. We need to encourage and support their learning. We need to learn from them.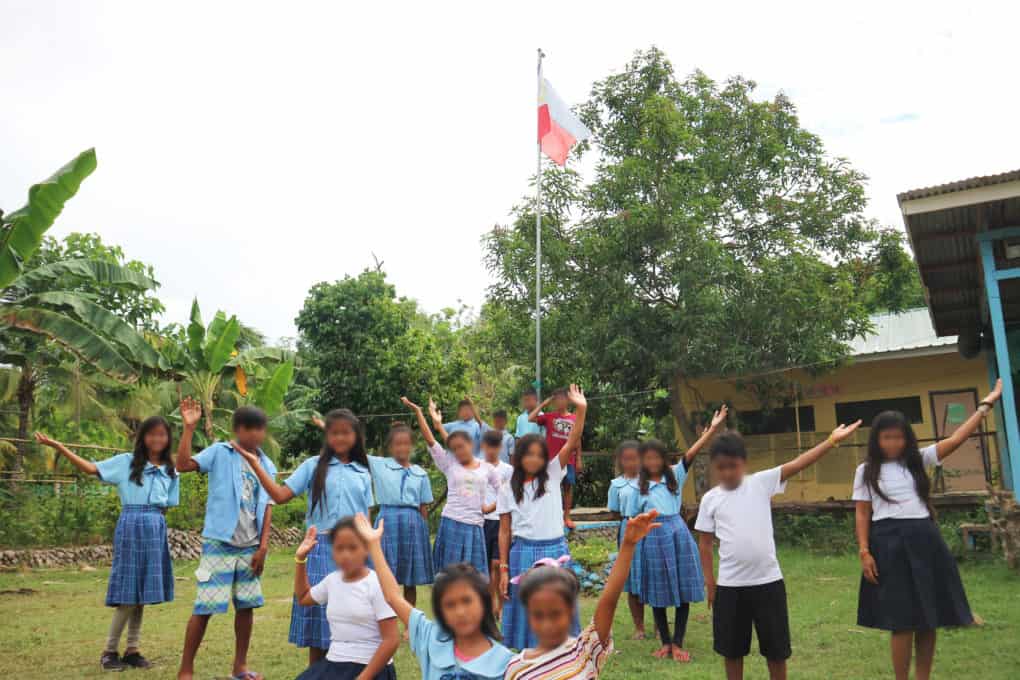 Note: Faces of Lumad students are blurred to protect their identity as per the school's advice.